Costa Rica
We are a cradle of talent who seek the value of excellence!

Browse by Discipline
Choose the discipline you are more inclined to in order to make the search of your program easier.
Costa Rica has focused its efforts on building for the future since 1870, when education was declared free and compulsory. Later, training and development have been the cornerstone of our society. We have been a country without an army since 1949, and we have been investing in education ever since.
We have gone to great lengths to create strong ties with universities around the world that allow us to maintain the high standards that have now been associated with our educational system.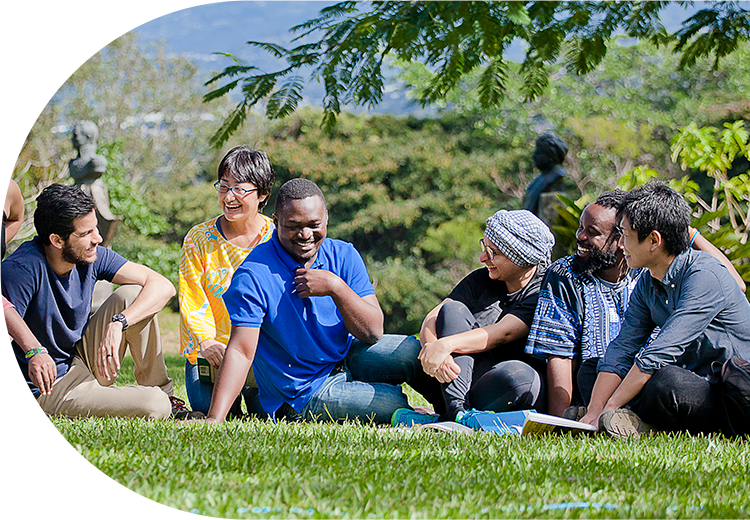 1st destination in Latin America for US students (EIE, 2019)

Headquarters of the best university in Central America and #25 in Latin America (QS, 2020)

2nd most innovative economy in Latin America and the Caribbean (Global Innovation Index, 2019)
COVID-19
Learn about the current measures against COVID-19 in Costa Rica.
Hey Red Raiders! My name is Ramiro López, I am from Nicaragua. I am currently a sophomore at Texas Tech Costa Rica. One year ago, I decided to leave my country in order to get the best quality education in Central America while earning a U.S. degree. This is an opportunity that only Costa Rica could offer me, so I was thrilled when I got my acceptance letter and moved to this beautiful country. When they opened applications for the merit-based scholarship last semester, I didn't think twice before applying. Today, I am thankful for having earned this opportunity because it gives me peace knowing that I'll be able to graduate in four years with a U.S. degree in Industrial Engineering. I have to work hard to keep my scholarship, get good grades and take at least 15 credits, but knowing that 1/3 of my tuition is fully covered and that one day I'll be able to return to my country and pass on my knowledge to my community makes all the hard work worth it. Join our Red Raider family and build your future!

Pursuing a Master Degree in Peace Education at the University for Peace (UPEACE) in Costa Rica was a transformative experience to me. This learning journey enabled me to expand my knowledge, to develop my skills and values, and to raise my sense of responsibility to make the world more peaceful.

Aprendí un montón del programa de ULatina. Disfruté mucho la oportunidad de conocer a estudiantes ticos. También aprendí mucho de español y de la cultura tica de mis profesores fabulosos y las actividades muy divertidas que hicimos en clase. Estoy muy agradecida para esta oportunidad única en un país maravilloso.

This trip exceeded my expectations in every way. It gave me a real outlook on the culture of the environment and it inspired me to feeling more comfortable to travel and plant my feet in new soil. Especially seeing a Morgan State Alumni in the schools and hearing her story and well as our travel guides story. It was truly amazing seeing them living life and being successful in a different country.

Deciding to study in Costa Rica was one of the best decisions I have ever made. Everyday was full of surprises, and I never knew what to expect. Each person we met along the way was incredibly kind and they welcomed us into their country with open arms. The memories I made with my 5 other classmates will be with me as I grow as a nurse and the adventures we took to Poás, La Fortuna, and Manuel Antonio National Park will be ones that I cherish forever. Thank you, Costa Rica.

This trip exceeded my expectations. There was not a clinical experience I did not enjoy. All the lectures and experiences provided me with life-long knowledge and information. I learned so much not only about Costa Rican healthcare but about patient care as well. I can take back each lecture and experience and apply it to my clinical practice in the US.